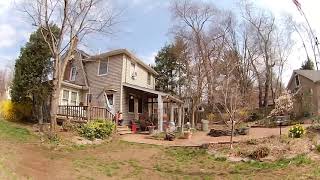 Using the entire tinygo fpv starter kit, nothing changed or modified. First flight for a person who never flew an fpv drone before this video. I have flown dji mavic series for almost 12 months. What a different experience! Enjoy the video! Let me know in the comments if i should make a full review on this drone!

In my opinion, this drone is great for what its meant for.

For me, one key factor is durability. Its important for someone like me, as can the video shows! Wow was i surprised, nothing broke! Still flies great, crash after crash, still performs great!

Flight time lasts me about 3 - 5 minutes, depending on how im flying.

This drone is super fast too, cant wait to take it in an open area!

Recorded in 1080p 90fps. In Angle mode. 4k flight coming soon!

Категория:
Люди и блоги

Теги: for, flight, fpv, the, this, drone, tinygo, first, video, april, crash